Creating Landing
Created: September 16, 2019
Updated on: September 16, 2019
Go to 
Dashboard > Landingue > Create New Landing
.

Drag and drop the element to content area then click 
update button
 for save your work.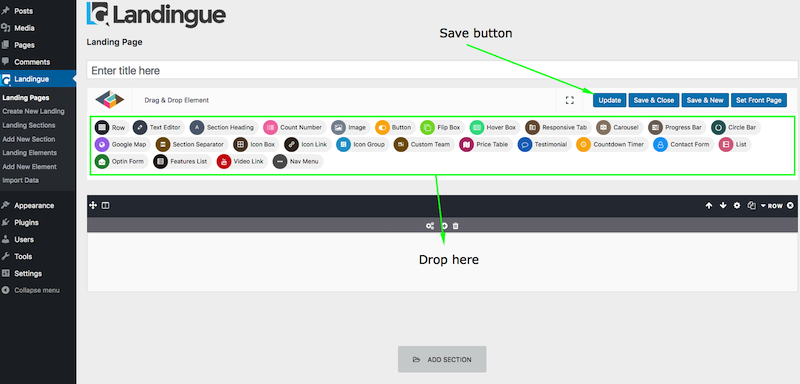 In addition, you can get an example element from the existing 
prebuilt element or sections
.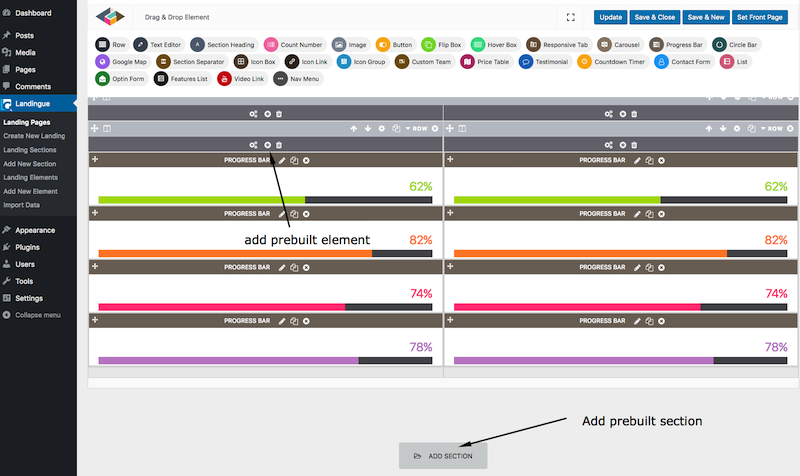 Select the section/element you want by click 
add section/element
 button then close the library. You selected section/element will copied to the page then click 
Update
 button to save.